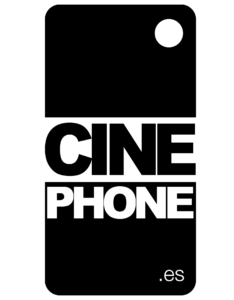 Cinephone is a festival of short films shot exclusively with smartphones, with international scope and free subject, that aims to bring filmmaking to a large segment of the public with minimal economic costs.
We aim for a democratization of cinema, supporting the use of the smartphone as an alternative means for an idea of quality finish on the screen.
The industry of smartphone is constantly evolving, improving the quality of the recordings (up to 4K and 360 currently) and facilitating with its new optical recording planes, which were unthinkable until now.
This evolution of quality allows us to predict a long life to this festival, demonstrated by the exponential increase in filing of short year after year.
Already a festival consecrated, within the circle of festivals dedicated exclusively to the Smartphone, we always want to improve.
In our journey as a festival, there have been a multitude of short films, where some of them have been comparable to large-scale productions performed with conventional equipment and have competed also in conventional film festivals.