The sophistication of Smartphone camera evolution today allows everyday users to take high-quality pictures with relative ease, turning millions of people around the globe into prolific photographers.
For those who like a bit more, and miss the flexibility of cameras. Struman optics now bridges that gap between SLR cameras and smartphone Photography providing German engineered interchangeable lenses for Smartphones.
Cinematic 4k
Break tradition and match professional quality right on your mobile phone with the Struman Cinematic lens. Capture more of life's moments in wide clear views and unrivalled clarity.
Why is it better?
DSLR camera power right on your mobile device
Beautiful memories in high definition
Travel friendly and lightweight for any occasion
Beginner use friendly
Vivid and enhanced colours with no special apps or training required
Capture sporting events, family gatherings, vacation memories and more
ProSeries Photo Extension Kit
Universally compatible professional lens kit complete with a Fish Eye, Wide Angle & Macro in a durable travel pouch. What is the ProSeries Kit? "Designed for the everyday picture lover
Designed for the everyday picture lover for mobility, quality, compatibility, and ease of use! The ProSeries kit techology delivers DSLR professional grade quality combined with Struman Optics' color-enhancing design for better photos.
Why is it better?
A lens for every occasion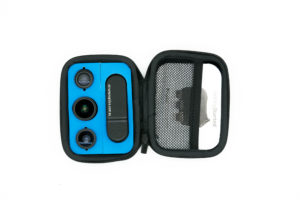 Made with You in Mind
Easy portability and durability for all your events and adventures
Quick set up (snap on and start shooting in seconds!)
No extra tech or apps required
DSLR professional quality at a fraction of the cost, right on your phone
Everything you need to start capturing the moment.